About The Hosts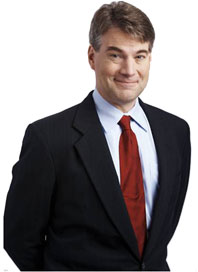 About Phill Grove
Phill Grove has done over 1,200 real estate deals since 2003. Over 1,000 of them have been short sales.
He is the Founder and President of Love American Homes, and Hippie Hollow Homes of Austin, Texas. These companies provide real estate services to investors and real estate agents nationally. Services include training and mentoring, marketing services, short sale transaction processing, partnering, and more.
In addition to running these companies, Phill is an active member of the Texas real estate investing community. Phill helped establish the Texas Association of Real Estate Investors (TxREIA), a statewide association created to promote ethical standards in real estate investing. Phill has lobbied the Texas legislature for favorable treatment of investors. Locally, Phill is active in the Austin real estate clubs as a board member of the Austin Real Estate Investment Club (REICAustin) and the President of the Austin Real Estate Networking Club (Austin RENC) – the largest investment club in Central Texas.
Phill has trained thousands of real estate entrepreneurs on investing using his RE-Volution System - the "12 Ways to Buy and Sell Real Estate", and Assignment of Mortgage Payments Systems (AMPS), My REI Marketing Machine program, and unprecedented All-In-One program that combines virtually ever strategy and every tool into one program . He's an expert on marketing, lead processing, and strategy, as well as the business planning strategies needed to build a successful real estate company.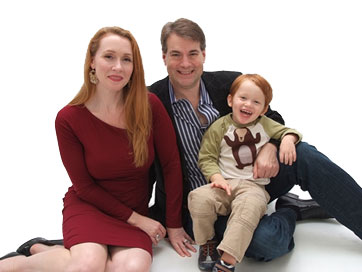 He graduated from George Washington University with a degree in Electrical Engineering. Born of western Kansas roots, and raised in the Northeast, he "got to Texas" as quick as he could, and became a full-time real estate investor in 2003 after a 16 year high-tech career, where he worked as an electrical engineer, field applications engineer, sales person, sales manager, national sales manager, marketing executive, and ultimately as a Director and Vice President of Marketing for a Fortune 500 company and several start-up companies.
Phill began his real estate investing career on December 15th, 2003, and now owns many properties throughout central Texas. Phill has been living in central Texas since 1994. He loves spending time with his wife, Shenoah and their son, Zilker Grove. They reside in a 10,000 square foot estate (that they purchased through a short sale) on 2.5 acres in Barton Creek in Austin, TX. Phill is an avid techie and loves working on his home automation projects. Their home was featured on KXAN (NBC) News as Austin's Most High Tech Home.
Lights, Camera, Action:
At the core of my investing strategy is the Philosophy of Taking Action, Dramatic Action. To make significant change you've got to take initiative and commit to making something happen by taking dramatic action. There's a huge distinction between having a great idea, being a brainstormer or a tinkerer versus starting something by taking action. You need to get out of your comfort zone and get ready to launch something new. You have to turn your desire, your initiative into passion and practice. You need to get in the habit of Starting. Stop waiting for someone to say "Go!", you need to say "Go!" on your own or you need to find someone to help you and keep you accountable. For example, I personally have 3 coaches that keep me on track, keep me taking action, and guiding me in every important decision I make in my life.
Life isn't just about having a good idea, it's about the spark, the motive that forces you to take action. Unfortunately, most investors fail because they don't take action.
Everyone wants to be a real estate millionaire. The vast vast majority of people that want this, are not successful, because they don't take the necessary action.
Sometimes, the motivation to take action comes from your particular passions. For example, I'm passionate about solving difficult investing problems (the engineer in me), helping homeowners out of difficult situations, scaling up my business and making money to provide an exceptional lifestyle for my family, and teaching investors how to get into this business. I've gotten joy and satisfaction out of each of these things, and that motivates me to do it more!
I'm also passionate about finding ways to innovate and create. That keeps me at the top of my game. I want the same for my students!
Determine your passions, and how to leverage those to achieve your goals.

1,200 Deals and counting:
People often ask me how I've done so many deals. The secret is in developing a lot of marketing to bring you a lot of leads, partnering on deals, and then to develop transactions that are scalable and repeatable. The fact that many deals involve significant amounts of money (the sales price), possibly many sources of income per deal, and possibly more than one transaction per property (a buy and a sell), also means the numbers grow fast.
Now, let me take a few minutes to walk though how I did it and made my money...
Most of my deals have been short sales. I saw a niche in 2003 (before most people even knew what short sales were) and developed a process and company (and hired staff) to do transaction processing for these. Then, as part of my marketing strategy, I offered to partner with other investors (from REI clubs) and realtors that brought me their short sales and leads. An offer to partner can be a great marketing strategy, as you will see.
I estimate we've done transaction processing on over 1,000 of these. For marketing purposes, when people ask how many deals I've done, I count doing transaction processing, assuming the lender actually negotiates and accepts or counters an offer, as one deal or transaction, and if I actually flip a property, it's two deals/transactions (a buy and a sell).
I don't know how many we've done exactly, but we were bringing in an estimated 20 a month from 2004 through 2009, and lower volume after that. In most cases we successfully negotiated an offer or counter-offer with the lender, although not necessarily an offer that I, or anyone else would ultimately accept.
After we negotiated an offer, we made money in several ways: we often collected a transaction processing fee from the seller (pre MARS regulations) or realtor . In addition to the transaction fees, we also were often able to collect realtor commissions or referrals (through my wife and partner Shenoah, a real estate broker, or other realtors in our network), or we also often bought the property and resold it for a profit, kept it as a rental, or wholesaled our contract to a buyer for a fee.
When we got really really good deals, we often kept the properties as rentals or homesteads, or we just bought and flipped them, possibly after making some improvements. I estimate that millions of dollars of my profits have been taken in the form of equity rather than immediate income to help me build wealth along the way.
Unfortunately, with short sales, about half the time no buyer could be found, at any price the lender would accept, and those properties ultimately went to foreclosure. And this brings us to an important point - that investing is all about the numbers. You've got to bring in a lot of leads knowing that only a percentage of them will covert into transactions and/or closings. More on the numbers later...
So, that's basically how I did (and profited from) 1000 short sales...
In addition to short sales, I've also completed many, many other types of transactions. In fact, I consider myself a "transaction engineer" and have developed a dozen distinct real estate investing strategies. For example, I estimate that my wife and I have managed around 70 projects that involved some level of renovation (ranging from $100 to nearly $1M) from 2003 through 2010, and we have also helped students and family members complete a few dozen additional renovations. This is why I say in my marketing that "I've completed over 100 renovations...".
Some of these we got as short sales, but most came from other types of marketing. For example, many of my renovations and other creative deals have been done through partnering, which has always been a key marketing strategy of mine. In my marketing I claim "I've partnered on over 100 renovations and creative flips..." - this is probably a light estimate.
Finally, when I add everything up I've participated in, it's an estimated 1,200 transactions (some properties involving just transaction processing, some wholesaling and/or partnering, some buy and holds, and some buys and sells). And, with an average property price estimated at $175,000, that all adds up to around $200,000,000 in properties that I've been involved with. And, that's why my marketing states "I've participated in $200,000,000 in real estate transactions". Wow! Of course I wish it were $200,000,000 in profits. I'm still working on that.
In conclusion, as you invest more, it gets easier and easier. I always tell my students - you are just one deal away from your first of what may be 1000 transactions for you!
Deal Partnering:
By now, it's clear that a lot of my deals have been done through partnering. Yes, this is one of my "secret weapons" for ramping up my business. I'd rather share in the profits of lots of deals than get 100% of the profits on a much smaller number of deals.
In fact I've done deals with over 25 different partners over the years and I'm still finding new partners all the time. While I don't partner on every deal and I don't fund every deal personally, I will definitely take a look at every deal and complete the required due diligence. To help with this, I even created the Deal Analyzer Software product. I'm an engineer and I'm always looking at ways to automate the process. Now, if someone wants to partner with me, including someone that I've done a deal with in the past, I always insist that the deal come in to me through that software system, which does a lot of the analysis up front. That way I have all the answers in front of me and I feel much more confident that the investor on the other side has done their due diligence. Of course, don't forget the phrase "Garbage In, Garbage Out".
After I, or one of my staff, review a deal, I typically find that 1) The suggested ARV (After Repair Value or Resale Value) is overestimated - typically by 10%, 2) that the repairs are significantly understated and typically by 20% or more, and 3) the hold time for the area is longer than 6 months, which is generally not acceptable for my ROI requirements. You see I usually want my money back in 6 months or less on every deal I do. There might be exceptions, but not normally. This is because I'm not interested in partnering on a long term project with another investor because it's not a good use of my money (just about all private lenders feel the same way). I like to turn my money 2-3 times a year. Think about it - a project can be a "70% of ARV minus repairs deal" where the profit is $20K and the initial purchase price is $100K. But if it takes 1 year to sell, then the money I invest only gets turned 1 time in that year. My $100K makes me $20K in a year, for example. However if I use that same money to buy a deal in an area that only has a 3 month supply of inventory and my remodel only takes 1 month then I can turn that investment in as little as 4 months and make that same $20K. That way, I can turn my $100K 3 times in one year (because of the months of inventory situation) and make perhaps $60K profit on the same $100K during the year, because I'm using the same money over and over again. Make sense?
Another challenge I've found when working with new investors, is that they take great leisure with my time and especially my money. Meaning they want to gamble with and take great risk with my money. My philosophy on that is if you want to gamble on an investment, why not go to Vegas - At least there you get to have a good time, get free drinks from pretty girls and get it over with faster. I'm an investor, not a gambler and I encourage you to take on that philosophy too. If you bring a risky deal to a partner, you will establish a reputation as a gambler, and nobody wants to give their money to a gambler. In other words, don't just jump on the first deal that comes your way just because you want to do a deal. Wait for the right one that makes financial sense that's doable given your experience and expertise. Otherwise, just go to Vegas - it's faster and funner.
Many investors also want to partner on deals without doing the homework or doing the due diligence. They expect me to do everything. Well if I'm partnering on a deal, I typically get at least 1/2 of the profit. If I have to do the due diligence and front end work on top of that, then what do a I need a partner for? The partner has to do the upfront work, find out what the seller will take, negotiate it, get the comps, get the bids, get the appraisals, manage the contractors, give me the updates, etc. That's not to say that I can't often make a good deal into a better deal, but if a partner is not willing to do the up front work, but expects to share in the profits, that's not the type of partnership I want to be involved in.
Once you find a good partner then you get to wash, rinse and repeat. You build up a level of trust and if everyone does what they say they are going to do then a partnership can last a lifetime. Many of my partners and I have done multiple deals together. In fact I'm still working with some of my original partners that I've had since 2004.

Being a Guru and an Investor:
People often ask me why I'm a real estate educator (often referred to as a guru, although I don't like that term), and if I'm still investing in real estate. The skeptics also ask "if investing is so lucrative, why are you teaching". Let me answer all of these questions...
After investing for several years, and frankly gaining a reputation in central Texas as a "very experienced investor", I found that by 2008 I was getting asked frequently to speak to various groups about investing. To me this has always been an opportunity to network and invite others to bring me deals or partner on deals with me (part of my marketing strategy). Also by 2008 my wife and I were offered, and subsequently purchased the largest investor club in central texas (www.AustinRENC.com). This created still more visibility and expansion to our network. As a by-product of all of this, I frequently was invited to go to lunch with wanna-be investors who wanted to "pick my brain" on how to get into the business. When I'm available, I've always welcomed these sorts of meetings (hey, it's a free lunch and a potential partner) and I've been very open about sharing all I know with new investors. In fact, I believe it's a responsibility that goes along with success in this business. Anyway, after my wife Shenoah recognized that I was spending about 2 hours a day going to lunch and helping other investors get started, she basically said "Why don't we just create a new investor class and offer that to anyone who wants to learn?"... That class grew in popularity and turned into an online training class (we recorded it so we could send it to people that could not attend live), and it was then picked up by some big-name national internet marketers that sold thousands of copies.
So, am I still an investor? Yes, although I admit that as the education business took off in 2010, it's taken time away from the investing business. For example, I always offer a free event with my paid training program(s). And, because I now have students all over the USA, I now have to host events all over the USA, and this means time on the road. Now, this is not all bad - the wonderful thing about the education business is it's scalability. Because our training is sold by others, we can literally make money in our sleep, and there really are thousands and thousands of people that like what we have to teach, which creates significant income opportunities. Still, I do have a passion for doing deals, especially creative ones, and I am still doing deals continuously. In fact, my website, www.HippieHollowHomes.com frequently is at the top of google searches for sellers in central Texas, and thus creates a significant amount of deal flow (leads). And, our investor club also generates a lot of leads (from wholesalers and new investors that want to partner). and, my national brand creates a lot of leads. To process all of these leads, even when I'm on the road, I'm fortunate to have a wife and partner, Shenoah, that is every much as capable of an investor as I, and I have a close set of very loyal students and partners that can also help manage my deals with me (often through partnering - are you starting to see a pattern here?). All of this keeps me in the market and able to stay on the leading edge of investing strategies and market dynamics.
In fact, now that my education business is up and running, I'm actually ramping up my marketing for motivated sellers (and buyers), and hoping to bring my investing to an even higher level! Additionally, in an effort to leverage both my investing and education businesses together, we are now scheduling bus tours for students that want to join me, live in Austin, to see live and in person all of the different deals I'm working on. There is just no replacement for hands-on training - especially when it comes to things like renovation projects.
Finally, the answer to "if investing is so lucrative, why are you teaching?" The truth is, because teaching is fun and very lucrative. I really do enjoy teaching this stuff. Any of the over one thousand students that have joined me at my live events can testify to that fact. And, because I can build an education system and others can sell thousands of copies, I really can make a good income stream out of that business, that is also congruent with my investing business.
"So, do all gurus invest?" Well, let's just say that not all of them do...
"So, do you always want to be a guru?" Well, probably not. The business definitely has some dark sides to it. Like the used car business, the real estate education industry does not have a great reputation. I chose not to get into the loan modification business for this very reason, for example. And, being a public figure, you certainly accumulate an army of admirers (assuming you provide your customers with good products and services), but you also slowly accumulate detractors and skeptics that want you to fail, which is a drag...